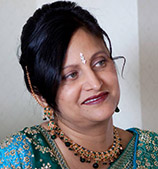 Ms. Sujata Gupta is the founder, CEO, and managing member of Panum Group, LLC (Panum). She has held this position since January 1998 and is responsible for the day-to-day strategic direction, overall administration, and finance and accounting functions of the company. Prior to founding Panum in 1997, she was the Controller of ECTel (and its predecessor CTel), a NASDAQ-listed public company (Symbol: ECTX) and held several management positions while with the company.
Sujata has a Master's degree in history as well as Bachelor's degree in History, a Bachelor's degree in Economics, and Bachelor's degree in English from Delhi University, India.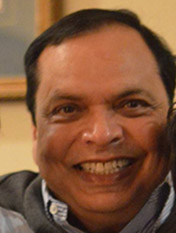 Dr. Gupta co-founded Panum in 1997 and currently serves as a general partner. During his business career, Dr. Gupta developed key business relationships in both national and international IT, telecom, commercial, and regulatory markets. He has over 20 years of experience in senior executive positions involving several financial transactions with high IRR, product conceptualization, research and development, marketing, and sales and executive management.
Dr. Gupta is a chartered member of the Indian High-Tech CEO council as well as an advisor/board member to numerous high-tech start-up companies. He has served on FCC's NRIC Packet Council and in 2001; he was a finalist for Ernst and Young's 'Entrepreneur of the Year' Award. Dr. Gupta has also taught classes as an adjunct professor at GW University. He has a PhD from the University of Kentucky.